Between the inevitable sweat-soaked commute, splashing around in the water on the weekends, and the overall oppressive heat, summer is not a great time to have a whole lot of hair. Which makes it the perfect time to consider lopping off what you've got.
In case you need inspiration, we've enlisted Riki Bryan of Fellow Barber (aka some of the coolest barber shops in the country) to share the six most popular cuts among dudes right now, plus styling tips, that will keep you looking and feeling cool all summer long. His suggestion to everyone: "Know what you're looking for beforehand, bring in pictures, have an idea of what your hair is capable of, and be realistic in your expectations."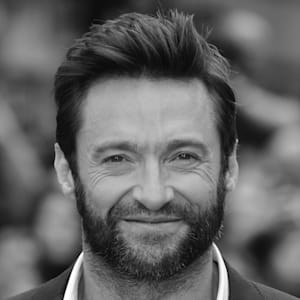 Clean-Cut Mid-Length
Use clippers set to a long-ish length on the sides and back to get those sections extra neat, but scissors everywhere else to maintain some length and flow. How long you go on top is up to you — shorter, like the example to the left, is a little more buttoned-up, and longer has a bit more of a free-flowing '70s vibe.
The Right Product
For a more natural and disheveled look, go for light styling cream. According to Bryan, "Styling cream tends to have more natural oil in it. That makes it easier to get that fresh-out-of-the-shower look, as opposed to a pomade's waxy composition that holds hair longer."
How to Style It
After towel drying, rub a small amount in your hands and work through your hair until you've got your desired style.  
---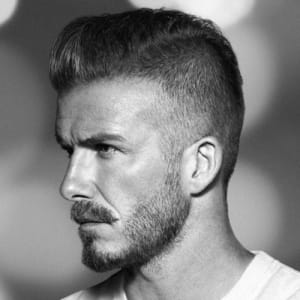 The Low Fade
You'll want to use clippers set extra short on the very bottom parts of the back and sides of your hair. From there, blend the length up. Up top, ask your barber to add some texture with a razor cut.
The Right Product
Go with pomade and/or salt spray.
Pomade will give you a good amount of hold for combed-back styles, and comes in all kinds of textures: firm, pliable, matte, shiny, and everywhere in between. Salt spray will give you a little grip and a lot of texture, which is better if you want more of a messy wind-swept vibe.
How to Style It
Dry your hair thoroughly (use a blow dryer if need be), then rub some pomade between your hands. Work it into your hair from the back to the front, then comb back. If you want the beachy vibe, go light on the pomade and add a hit of sea salt spray afterwards, then tousle your hair up and sweep it back with your fingers.
---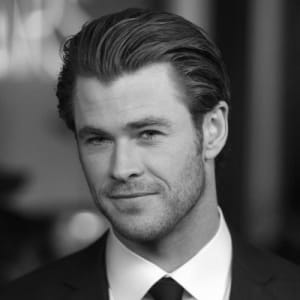 Loose and Long(ish)
Ok, so this is a bit longer than most guys envision for a short summer cut, but if your starting point is a down-to-your-shoulders style, this'll lighten up your head but let you keep some free-flowing style.
"This cut is all scissors. Use them along the sides, then around the ears and tapered around back for a cleaned-up touch," says Bryan. "The top is texturized with any extra weight taken out if you have thick hair." This is an especially good cut, he says, for lower maintenance guys who don't want to mess with frequent trims since it grows out well.
The Right Product
Add in some light styling cream for the same reasons as the first cut above: it gives you a little texture and shine, but won't glue your hair in place.
How to Style It
Work in some styling cream, use a comb to set the part, then sweep it all into place with your fingers. That'll loosen up the hair and give you a more natural look.
---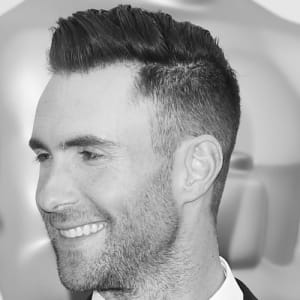 Faded & Parted
A clean and classic look that requires neat combing. Fade the sides and back (how aggressive you want to get with the height of the fade is up to you) and then add a part. You can either add enough length to comb one in, or ask your barber for a "hard part." That's when the barber uses the clippers to cut a part into your hair, making the look a little more drastic.
The Right Product
High shine pomade, which keeps the top neat and firmly slicked-back, is your best friend for this type of cut. You could go with any kind of pomade, really. But according to Bryan, you're gonna want a glossy finish for the cleanest and most put-together look.
How to Style It
"Use a wide gap comb to work in product and finer teeth to do the finishing work. Comb all the hair forward, then use the back cowlick to find the correct part, and then comb hair up and back.  
---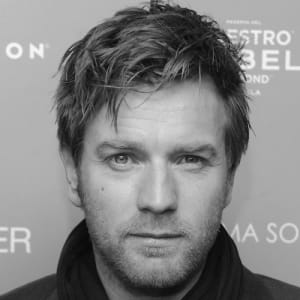 Short & Textured
This is messy, but not out-of-control messy. You should still ask your barber to use a clipper on the sides and in the back for a nice, neat taper there, but the rest can be scissored into a textured mid-length that you can muss up at will.
The Right Product
Grab some matte pomade that'll give you a little bit of grip without making it obvious that you've got product in your hair thanks to the lack of shine.
How to Style It
This is way easier than it looks. Dry your hair, rub just a little pomade onto your hands, and work it through the top of your hair. Tweak it with your fingers until it's a just-right level of dishevelment.
---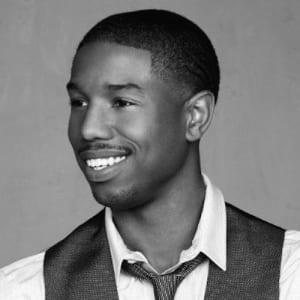 The Buzz Cut
A haircut that needs no introduction. Order it by numbers: 1 being the shortest, and 4 being about as long as you'd want to go.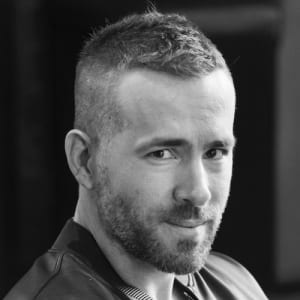 If you want an extra slick spin on this cut, fade the sides and back to an even shorter length at the bottom, like Michael B. Jordan does here. That way, it looks less "I did this in my bathroom" and more "I just got back from Milan and damn, it was hot."
You don't need a lick of product, it'll keep you as cool as possible, and is completely effort-free (unless you count the twice a month trips to the barber for a touch-up to stay looking sharp).
Or, if you want a slightly tweaked take on the style, go with an almost buzz cut like Ryan Reynolds.
By leaving just a little length on top – just enough to flatten and tousle with some matte pomade – you'll add a bit of rebel style to your look.
The Right Product
None at all.
How to Style It
Brush the water off your hair. Admire your low-maintenance haircut. Get on with your day.