Dressing yourself for the full spectrum of spring weather is always a bit of a challenge: one day you're shivering from a stubborn cold front, the next you're sweating from a bout of balmy sun.
And while it's tempting to bust out your shorts at the first sign of sun, you may want to hold off unless you're jetting off to a vacation in St. Tropez. Instead, trade your parka and duck boots for these transitional items that will help you cruise through the season.
The Updated Tee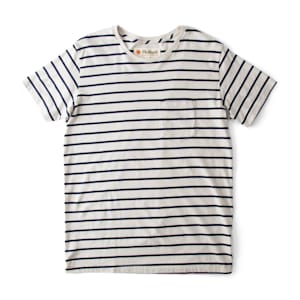 The spring season is all about shedding layers, so it's important to layer up smartly, and make sure your base layer has enough style to hold down your look all on its own.
Rather than your basic lightweight t-shirt, try a heavyweight cotton like the 8 oz Bison Pocket Tee from Welcome Stranger. It's extra cozy against the spring chill, and the tailored cut and burly fabric mean that it won't be mistaken for an undershirt if you have to shed a few layers.
Or go with a striped tee, like this nautical-inspired number from Mollusk. The navy and white lend a warm-weather vibe, and a nice change of pace from standard solids shirts.
If it's a little on the colder side, try a long-sleeved henley. They generally use a heavier fabric weight compared to most tees, and the button front will help you stand apart in a sea of other guys wearing plain old crewnecks. Top one off with a light coat and you're good to face a spring day.
---
Pumped-Up Socks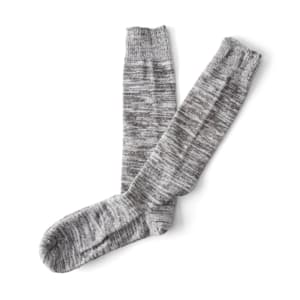 Early spring isn't quite time to start baring your ankles, as anyone who's made the mistake of getting caught in a cold April shower without the proper footwear knows. But it is time to say "see you later" to your heavy-duty winter boots.
Whether you replace them with canvas sneakers, chukkas, loafers, or whatever else, you might as well show off a little sock action. We've long said that bold stripes, colors, and prints are a good way to add attitude to an otherwise simple outfit, and that's all the more true for spring – they'll help you lean into the season by punching up a lighter weight outfit, while still keeping your ankles warm.
If you want something with a subtler style, look for beautifully woven pairs like these marled cotton ones from American Trench. They've got a unique visual depth, but don't shout as loudly as a pair of polka-dotted socks do. Bonus: the higher quality construction means you won't have to deal with holes every other season.
---
The Proper Pullover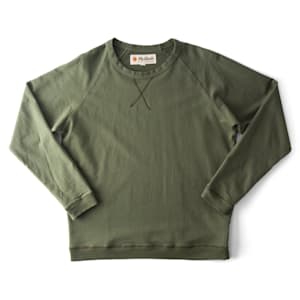 There's a reason we love the classic zip up hoodie: they're comfy as hell. But they're also a little hard to pull off with any kind of authority outside of lazy weekends. Which is why we're big on the new crop of more authoritative pullovers that deliver big comfort without sacrificing style.
A crewneck in a muted color, like this tried-and-true design from Mollusk, is effortless to pull off. If you can't part with the hood, look for a trim-fitting heathered version with cool details like button closures.
---
The Just-Right Jacket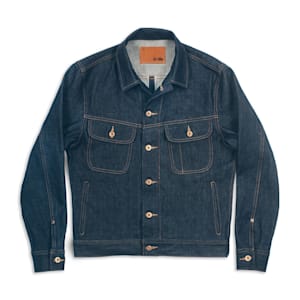 Your winter parka is going to be taking a back seat for a while, and that means you need a mid-weight replacement that you can see you through the swinging spring temperatures.
It's impossible to go wrong with a classic denim or waxed canvas jacket. They're both icons of hard-bitten American style, and look great with casual outfits for warm-but-not-hot weather.
If you want something more weather-resistant, go with a hooded anorak made from technical fabrics, like this version from Iron & Resin.
The only other key thing to remember is to layer up – but keep your layers light. Do that, and the fickle spring forecast has got nothin' on you.