You can hold your own at the bar cart in the evening, sure. But what about when you could go for a drink with your next homemade brunch? Or need a happy hour option that has a kick of caffeine to power you through the rest of the night? That's where these coffee cocktails come in, courtesy of the mixology pros at Saxon + Parole and The Brooklyn Kitchen.
Jamaican Spiced Coffee
The Brooklyn Kitchen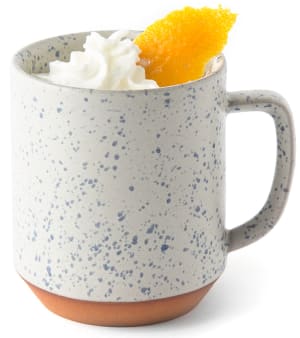 "The inspiration for this came from warming up after a chilly summer storm, sitting on a big porch and waiting for the sun to come out," says Taylor Erkkinen, co-founder of The Brooklyn Kitchen. Can't argue with that.
Ingredients
4 oz freshly brewed coffee

1.5 oz rum

.25 oz cinnamon syrup

Dash of orange bitters
Preparation
Combine the coffee, rum, syrup and bitters in a mug and stir well.

Top with whipped cream.

Creole Coffee
Saxon + Parole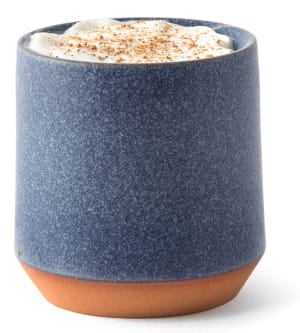 This American variation on Irish Coffee comes with a creole twist, thanks to the New Orleans-inspired chicory coffee infusion.
"Chicory has an amazing flavor profile. It's similar to coffee but with a hint of bitterness to it," says Maxime Belfand, head bartender at Saxon + Parole. Combine that with the vanilla and coconut notes from a bourbon, and you've got yourself a cocktail.
Ingredients
Freshly brewed coffee, to taste

2 oz of chicory coffee-infused bourbon 

.5 oz agave syrup

Fresh or whipped cream
Preparation
For the infusion, add some chicory coffee grounds to a glass of whiskey for 24 hours. You want about a half of a cup of coffee grounds per 750 ml bottle – scaled down, that's roughly .25 oz of coffee per 2 oz of whiskey.

Once the infusion is ready, pour the bourbon, agave syrup, and coffee into a glass. Stir well.

Garnish with a layer of cream and grated nutmeg.
Spiked Cold Brew
The Brooklyn Kitchen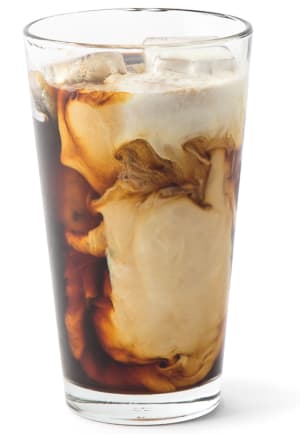 Cold brew and milk is our go-to source of caffeine in the summer, and a little bit of Kailua makes the combination a whole lot better.
The milk is lighter than your typical heavy cream-laden White Russian, and since the alcohol content is relatively low, this won't leave you too hungover if you have a couple of them with brunch.
Ingredients
6 oz cold brew

3 oz Kahlúa

3 oz whole milk
Preparation
Pour the cold brew into a pint glass with plenty of ice.

Pour in the Kahlúa and whole milk.

If you want to get fancy, froth some extra milk in a separate glass and then gently pour on top of the drink.
The Talisman
Saxon + Parole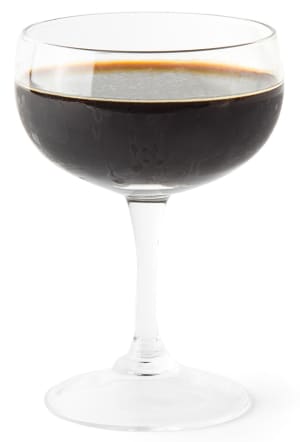 Scotch and espresso are both time-honored after dinner drinks, so it was only a matter of time before someone combined the two.
"I like the flavor profile because it's sweet but bitter, and picks you up while making you sleepy five minutes later," says Belfand.
Ingredients
1.5 oz scotch

.5 oz Drambuie

.75 oz agave syrup

Pinch of cayenne pepper

Freshly brewed espresso, to taste
Preparation
Pour the scotch, Drambuie, agave, cayenne, and espresso into a mixing tin and shake hard.

Strain into a chilled coupe glass.