It should be obvious that a good pair of dress shoes is a key component in any gent's wardrobe, whether they're for a regular 9-5 or occasional buttoned-up ventures.
What's not so clear is the details that set one style of lace-ups apart from another. Small things like how the laces are set, perforation patterns, and the number of sewn-together pieces can change a given shoe's level of formality and subtly affect how your outfit comes together, so it's important to pick the right pair.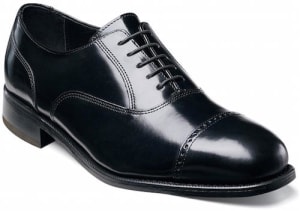 Oxford
These use what's known as "closed lacing," where the shoelaces pull together tightly with no open space at the bottom. They're no more or less formal than their open-laced counterparts; it's simply a matter of preference.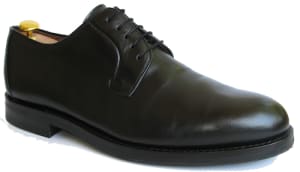 Blucher
The uppers are made from a single piece of leather, with tabs folded over the sides that are pulled together by laces. That means there are no seams on the side of the shoe, giving them a clean and simple look.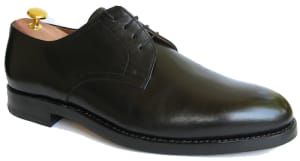 Derby
These are almost identical to a blucher, since both have open lacing where the eyehole tabs fold over the vamp. With a derby, though, the tabs are part of a separate piece of leather that wraps around the back of the shoe. That means they look similar to the blucher, but with a seam curved along the side of the shoe where the two pieces are sewn together.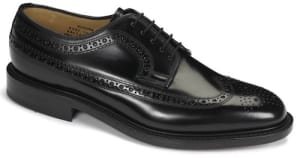 Brogue
Originally designed for trekking through the marshes of Scotland, brogues have perforation detailing that (at least theoretically) help water to drain should you step into a swamp. "Brogue" is not interchangeable with "wingtip," though: brogue simply means they've got some kind of perforation detailing, while wingtips have those perforations in a particular pattern.
To add to the confusion, wingtips are sometimes called "full brogues," while pairs with perforations but no wing shape are called "half brogues." To put it simply: all wingtips are brogues, but not all brogues are wingtips.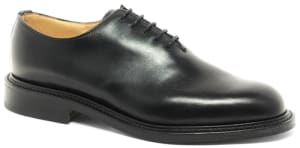 Whole cut
The most minimal, and arguably the most formal, version of the dress shoe, where the entire shoe is made from a single cut of leather with almost no stitching, like a blucher. Unlike a blucher, though, a whole cut has closed lacing, where the eyelet tabs pull together completely when tied.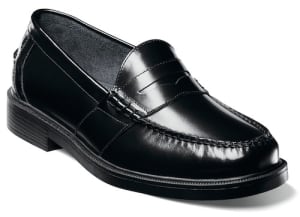 Loafer
The dress shoe's slip-on cousin. Since their conception in 19th century London as a casual option to wear at home, they've evolved into a few new varieties — tassel, kiltie, or penny — that mix up the detailing.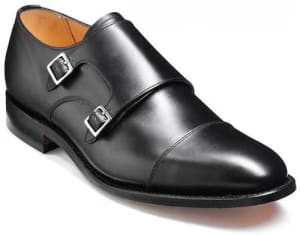 Monkstrap
Rather than laces, monkstrap shoes use an asymmetrical buckle and strap closure. They come in two varieties: the single with only one buckle, or the "double monk" with two.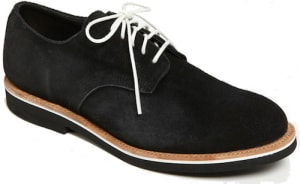 Buck
As the name implies, these are made from buckskin (or a close approximation like suede) for a softer, more casual shoe popular among yacht club types. They're usually beige or navy with a red brick sole, but as this example shows, you can find them in all kinds of other colorways as well.
Header photo: voxsartoria