In January, I made the same resolution I make every year: travel more. Despite a long list of dream destinations, each year turns out to be less a story of exotic destinations and passport stamps and more a story of excuses – flights are expensive, vacation days are scarce, etc. Until this year, that is. In 2016 I actually did something about my perennial resolution; so far this year I've been to 18 different cities in nine different countries (technically 10 if you recognize Vatican City as an independent state). And it's the best investment of time and money I've ever made.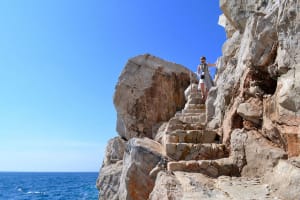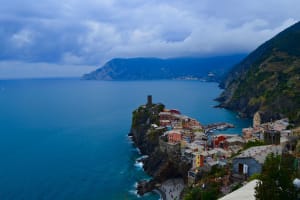 It all started with someone else's impulse decision. My three college roommates and I have stayed close despite the fact that we all live in different corners of the country. Every three months since graduating we would come together in one of our respective homes for a long weekend: one in Minnesota, one in Chicago, one in South Carolina and me in New York City. Each trip made for a solid long weekend getaway but that was pretty much all the travel I'd done in my adult life. Then one of us abruptly announced she'd applied to grad school in London, been accepted, and was moving at the start of the year.
So I was more or less forced to book the most wallet-draining plane ticket I'd ever purchased – so much for the "it's too expensive" excuse. Around the same time, I made a slightly impulsive decision of my own: I quit my job at a PR firm to become a full-time freelance journalist. So long "I don't have enough vacation days." Stripped of legitimate reasons not to keep my resolution, the quick hop from John F. Kennedy to London's Heathrow turned into a month-long stay in Europe.
---
With my best friend on holiday and me writing in cafes, we roamed the continent: an impulsive wrong side of the road road trip across Ireland, a Sunday roast in Oxfordshire, a manic taxi ride on a Friday night across Paris, a sunrise bus ride through the Italian Alps, a grueling hike through coastal Cinque Terre, 12 hours on foot in Rome, and the best beers and views of the Adriatic at a hidden bar in Dubrovnik.
When I got home I took stock of my trip: I'd collected more once-in-a-lifetime experiences in the past month than I had in the past 25 years. I'd watched the sunrise on the Colosseum. I'd belted Irish folk songs and guzzled Guinness at a bar in Dublin on St. Patrick's Day. I'd spent hours lost in Oxford's oldest library. I'd sipped a cappuccino in the shadow of the Pantheon. I'd had a standoff with a wild peacock on a small island off the coast of Croatia (consider yourself warned if you ever visit Lokrum). I'd slept on floors and futons and uncomfortable bus seats and I'd never been happier.
Taking stock of all the money I usually spend on stuff – gym memberships, dinners out, a room full of art and clothes and books, you get the picture – it was so clear that this trip had been the single best investment I've ever made.
---
I realize not everyone has the luxury of working from anywhere. But I also think that going to extreme lengths to make a dream trip happen is worth it. I've spent more than a few days working from foreign coffee shops or relying on the wifi of an Airbnb, and it's an undoubtedly worthwhile office to trade in my usual Starbucks for a few days a month. The thing is, in addition to all the cool stories and Instagram fodder, there's a deeper reason I'm continuing to make my resolution a priority into 2017: travel is the word's best teacher. Each plane ticket comes with one hell of a tutorial – getting stranded at bus stations in countries where you don't speak the language has a way of making a person pretty resourceful pretty quickly. As does figuring out foreign gas pumps. And traveling solo? That's the best lesson in taking initiative and turning my natural introversion into extroversion I've ever gotten.
I've added a few more things to my travel journal so far this year: paddle boarding in Bermuda, snowshoeing at Sundance in Park City, eating every croissant I could get my hands on in Paris, learning about my partner's family history on a locals-only tour of Dubrovnik's old city, urban hiking in San Francisco, and snagging a passport stamp from Bosnia that I'm particularly proud of while on a surprise road trip. Despite all those pricy plane tickets, I feel richer this year than I have after any resolution.
Fittingly as I write this, my phone is buzzing with texts from two friends as we align our itineraries for Vienna, Prague and Budapest next spring. If there's one thing I've learned from my last resolution, it's that 2017 will be worth every cent.