Given their brand's name, it's not surprising that Alfredo and Mckenzie of Brooklyn Grooming say that the borough has been their inspiration since they first set up shop in 2012. "There's always something exciting happening in Brooklyn," they say, citing the bustling local music scene, art on every corner, and more restaurants than you could count.
But Brooklyn is a big place – a collection of unique neighborhoods full of unique people, each block a little (or sometimes a lot) different than the last.
Alfredo and Mckenzie's studio is in Gowanus, a small slice of South Brooklyn surrounding the Gowanus Canal. And while it's infamous for the canal's pollution, the neighborhood has been transforming, seen in the warehouses-turned-loft-apartments and buzzy bars and restaurants popping up on 3rd Avenue.
To see the borough from Brooklyn Grooming's eyes, we asked the team about their favorite local haunts. Here are their picks, in their own words.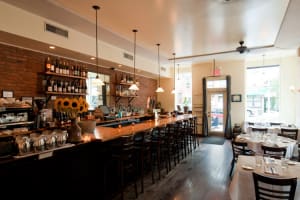 Buttermilk Channel
Carroll Gardens
This place is a gem. From the imaginative and delicious cocktails to the spectacular food – even the toast is perfect. Everything on the menu is great, but we especially love the burger and the pecan pie.
Brunch seems to be the busiest time, but even if you have to wait, it's totally worth it. The interior is cozy, the music is always solid, and the entire staff is a shining example of what caring customer service should look and feel like.
---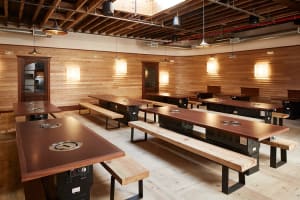 Insa Korean
Red Hook
Let's start with the beautiful building: an exposed wood beam roof and awesome picnic-style tables with benches make for a great dining room. If it's busy, wait at the bar and sip on a Mai Tai.
All of their dishes are fantastic – traditional Korean influences with a playful, modern twist – but the fried chicken is a must. Friendly and attentive service, too.
They also have karaoke rooms, if you're into that. We've never done it, but it does look like a lot of fun.
---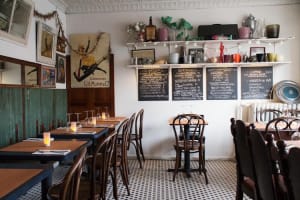 Petite Crevette
Cobble Hill/Carroll Gardens
A small spot with the best seafood in town. The moment you walk in, you feel like you're in someone's living room – perfect for a date night. And one of the best things about the place is that you can bring your own bottle with just a small corkage fee.
We can't get enough of their bread and dipping oil – so fresh and so addictive. The branzino is great, and so is their cioppino. I'm not sure what exactly they put in that soup, but it's amazing and I'm constantly craving it. The service is spot on, too.
---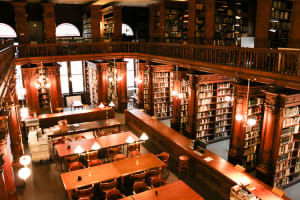 Brooklyn Historical Society
Brooklyn Heights
This is one of Brooklyn's real treasures.
The building, built in 1881, is a beautiful space with a gorgeous library that's perfect for a relaxing evening. The smell of wood, vanilla, and old boots is intoxicating, and there's a nice gift shop if you want to pick anything up.
They've got very interesting exhibits all year round, focusing mostly on social issues alongside Brooklyn history. They're a popular spot for weddings, too, and the building is so beautiful – they've got an original stained glass lunette window and a stunning wooden staircase – that it doesn't need any extra decor.
---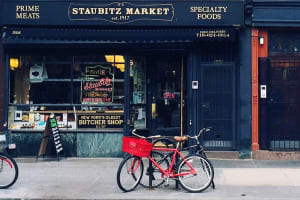 Staubitz Market
Cobble Hill
An amazing family-owned butcher and gourmet grocery shop. Been in the neighborhood since 1917.
They've got great meat, great prices, great customer service, and if you ask, they'll share some of the shop history with you. If you love food and cooking, it's like paradise.
You can find some of the best cheeses, charcuterie, and local eggs, and once you try their meat, you'll never go back to the supermarket stuff. Their pork loin is one of the best I've ever had.
The crew is extremely knowledgeable to boot, and there's always someone to help with cooking tips. They also stock international specialties, like English bangers, and less-familiar game meats like venison, wild boar, ostrich, and buffalo.