Los Angeles can be polarizing, but there's no denying that it's undergone a hefty cultural shift over the past decade or so. Food, nightlife, the great outdoors, sports, a thriving arts scene – LA has been busy bucking stereotypes and emerging as the big, beachy crown jewel in a state with no shortage of standouts.
Legendary traffic is woven into the fabric of the city, which is why so many of its residents reach for handlebars instead of steering wheels. And you can find a good chunk of those riders (and plenty more all over the country) opting for bikes by Pure Fix, a Burbank-based upstart that's built a steady and stylish following since its establishment in 2010.
An LA institution themselves, we asked Pure Fix's Helene Servillon to shed some light on what's happening in the city. Here's what she had to say.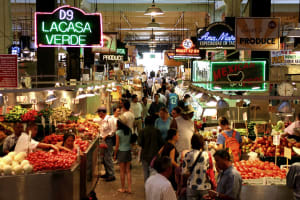 Grand Central Market
Downtown
LA's largest and oldest public market has a ton of history. It even had a stint as Frank Lloyd Wright's office in the 1920s. The market is set up European bazaar-style where you can pick up fresh produce, meats, cheeses, and spices while munching on real-deal tacos, wood fired pizza, and oysters from the stalls next door.
Favorites include Eggslut for their breakfast masterpieces, La Tosteria for the seafood tostada, and Wexler's deli for a local favorite pastrami and coleslaw sandwich.
---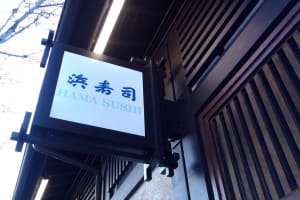 Hama Sushi
Little Tokyo
Little Tokyo is a quaint enclave situated right next to the Arts District in what has become one of LA's most relevant neighborhoods: Downtown. Hama offers authentic sushi and authentic sushi only – no teriyaki, rice dishes, or tempura.
The space's 25-ish person capacity helps focus your attention on the output of four attentive chefs who serve you as you order. Pro tip: Don't leave without trying the spicy yellowtail hand roll, uni nigiri, and unagi nigiri.
---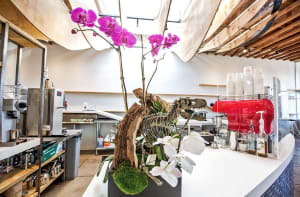 Dinosaur Coffee
Silver Lake
Silver Lake has made its mark as a subcultural flagship for years, and with good reason. The neighborhoody inland sub-berg offers excellent shopping, restaurants, music, and, of course, bomb coffee.
Dinosaur is right around the corner from my house on Sunset; I've seen it grown from local haunt to cult status, earning them high honors as a gathering point for some of LA's best gourmet food trucks.
---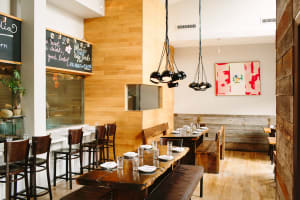 Picca
Beverly Hills
My favorite restaurant in all of LA. The Japanese-Peruvian fusion cuisine is known for its tapas-style approach but offers incredible small and medium plates, as well. They have an amazing robata grill that makes anything that touches it taste like heaven.
Decorated head chef Josh Drew has a resume a mile long. Highlights include stints at French Laundry and Quince, two of the state's most acclaimed restaurants. Don't miss the cauliflower (unreal), pork belly, and pulpo (octopus).
---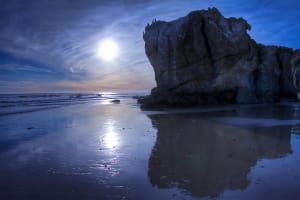 El Matador Beach
Malibu
El Matador is one of those beaches that people picture when they dream about the Southern California coastline. It's not a surfing destination (pros and cons to that), but beautiful cliffsides and a "boutique" beach vibe make Matador one of the must-sees along a very Instagrammable stretch of PCH. Bring snacks!