Breaking news: Texas is big. Like 265,000-some-odd square miles big. The highways are big, the restaurants are big, the stadiums are big. As we're wont to point out, there's worthwhile nuance under the hood of any state's stereotypes but, yes, the cowboy hats are big, too.
What's a guy to do in the face of so much surface area? Cut it down to size. Rather than inventory all the bars in Deep Ellum, waves in South Padre, or artisans in Denton all at once, we're narrowing our scope to take a look at Northeast Austin – via some of our friends who live in the neighborhood.
So, meet Chris Harrison. He's the COO and co-founder of Liber & Co., a cocktail syrup company you may have seen a lot of on Bespoke Post – we swear by their stuff for our office bar. He's been an Austinite ever since attending UT, except for a stint at a genetics lab in Kansas City (no big deal), and he's got Austin dialed, from the city's legendarily musical Downtown district to Liber's home in the northeastern quadrant.
Austin is relatively small, says Chris, so getting up and over to that part of town isn't too much of a chore unless you're contending with the traffic that's been mounting steadily over the past few years. Either way, the trip is well worth it – this part of Texas' little "blue dot" of a cultural breadbasket is a must-see. Here's Chris's epicurean take on the place in (mostly) his own words: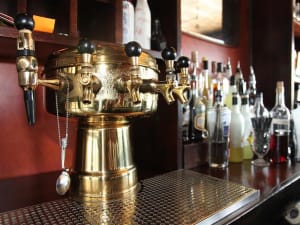 The Tigress
One area we gravitate to is North Loop, an eclectic strip of bars, food trucks and vintage/thrift shops. There you'll find the lovely Pam Prichard, sole owner and proprietor of The Tigress, a cozy neighborhood bar that whips out great cocktails.
Pam is a dear friend of ours and they recently remodeled and added a cool outdoor patio. Hoping to test it out once our temps drop back to the double digits.
---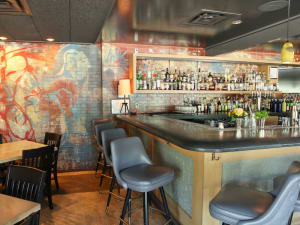 Drink.Well
200 feet down the road is one of the best cocktail bars in TX: Drink.Well. Jessica and Michael Sanders are NYC transplants who took the Austin cocktail scene by the horns a few years back.
It's a perfect happy hour or date spot, and you know that anything you order on the menu is going to be amazing. They also have a weekly house-made twinkie that you can't pass up.
---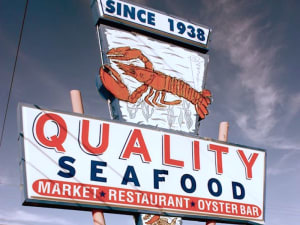 Quality Seafood
I know what you're thinking: seafood in Austin? But it's true, this place brings in a daily catch from the gulf, and their blackened fish po-boys will change your damn life. Don't leave town until you've gotten one.
It's a classic, locally owned spot with an extremely loyal following, and definitely deserving of a visit.
---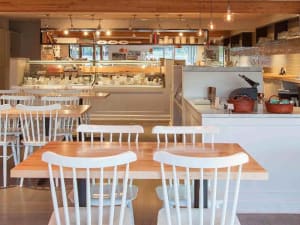 Epicerie
Epicerie is small French-inspired bistro serving Southern-style comfort food like boudin, mussels, fried green tomatoes, and all that good stuff.
They don't do cocktails, but do have a well-curated wine selection and they truly know their stuff for recommendations.
---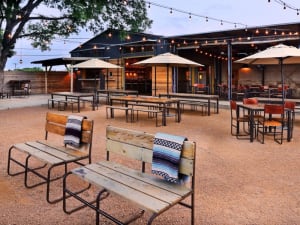 Contigo
Further east and all by its lonesome is Contigo, a South Texas ranch-inspired restaurant with the freshest cocktails you can imagine. Beyond the bar, their cuisine is high-end, carnivorous and absolutely delicious. And the open-air design makes it perfect for small groups to come hang out for hours.
---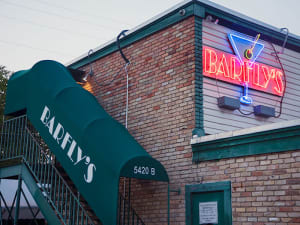 BarFly's
Lastly, an ode to our college days at UT: BarFly's, a true dive above a hamburger joint.
A terrifyingly steep staircase is a warning sign for all who enter, but it's actually an incredibly friendly spot with strong drinks and local brews.
That'll give you plenty to eat and drink if you're ever in the area, and only just scratches Austin's surface. The city is rich with things to do, see, hear, eat, and experience: taco truck hopping, barbecue tours, amazing live music, Hill Country hikes, splashing around the swimming holes, and plenty more.
We highly recommend going to see for yourself – just make sure to bring your appetite.