Not all hops are made equal. There's actually a huge, huge range of varieties from all over the world that all give off unique notes.
Like IPAs that are more fruity? Or more astringent? Or more earthy? Well, that has to do with what kinds of hops are being thrown into the mix.
To get a handle on the unique flavors of each, we suggest trying an at-home dry hopping experiment. That'll let you isolate the flavors of each variety, showing the subtle nuances of each so that you know what particular hoppy flavors you like. You'll find packets of hops and a full how-to tasting guide in our Cheers box, and you can add more varieties to your taste test at any homebrew shop.
---
Infuse any brew, from Bud Light to your favorite IPA, with an extra hit of hops to taste the difference between varieties.
---
These aren't necessarily the best, or most historic, or most popular — there are almost too many varieties to count — but it is a decent cross-section of breeds that you're likely to come across in your beer-drinking adventures.
Happy tasting.
Equinox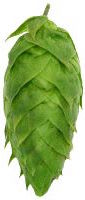 Where it's from
Washington
Tasting notes
This one packs an especially huge aroma with citrus, tropical fruit, floral, and herbal characteristics. Look for lemon, lime, papaya, apple, and green pepper notes.
Photo by Hopunion
The History
This is a relative newcomer to the hop game. Until 2014, it was known simply by its experimental name, HBC366, but it's since been renamed after it took off in popularity thanks to the extremely high oil content and the explosive aromatics it can impart to beer as a result.
Unlike some hop varieties that are geared towards providing a clean bitterness and not much else, Equinox leans heavily towards the flavor side of things. Because it's bursting with potential for tropical, citrusy, and slightly herbal notes, it's used more for the flavor and aroma parts of the brewing process. The resulting beers have big, layered hop characters that go far beyond the mellow bitterness you might expect from a pale ale or IPA.
Like it? Look for any of these beers
Equinox Ale, Lagunitas Brewing Company

Harvest Single Hop IPA with Equinox, Sierra Nevada Brewing Company

Equinox IPA, Other Half Brewing
---
Cascade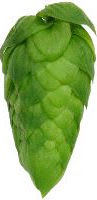 Where it's from
Oregon
Tasting notes
A versatile, medium strength flavor of floral pine and citrusy grapefruit.
Photo by Hopunion
History
This is the OG of modern hop varieties, named after the Cascade mountain range that runs through the Pacific Northwest where it was developed and is still grown. It was first bred in 1956 as an experimental foray into new options — ones that would be both delicious and resistant to a pervasive kind of mildew that threatened American hop harvests. Cascade passed with flying colors, becoming the first homegrown variety to earn the beer world's nod of approval.
In the early 1970's, pioneers of the burgeoning American craft beer movement wanted a bigger, bolder kind of flavor to compete against watery mass-produced lagers. They found it in Cascade, with its aggressive (for the time, at least) notes of pine and grapefruit.
That's why it was the hop of choice when Sierra Nevada, one of the country's first craft breweries, started brewing their signature pale ale 1980. Now, that beer is the most popular pale ale in the country, and the flavor it draws from the Cascade hops it uses have practically become synonymous with "hoppy" flavor.
Like it? Look for any of these beers:
Finback IPA, Finback Brewery

Sierra Nevada Pale Ale, Sierra Nevada Brewing Company

Mirror Pond Pale Ale, Deschutes Brewery

Liberty Ale, Anchor Brewing Company
---
Nelson Sauvin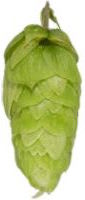 Where it's from
New Zealand
Tasting notes
This is probably the most unusual hop of the bunch. Like an especially tannic wine, Nelson Sauvin gives off an earthy, dry, fruity flavor that's similar to a good glass of white. So much so that they were named after Sauvignon Blanc grapes, whose flavor they closely resemble.
You might also be able to pick out sweet and fruity notes like lime, guava, and tangerine.
Photo by Ross William Hamilton
History
These were developed by a New Zealand research team and commercially released back in 2000. But even though they've been around for a while, it's still kind of a niche variety, as the white wine flavors they impart is a bit unusual. That said, it is used to an impressive degree in some very delicious beers, from IPAs and pale ales to all kinds of other not-so-hoppy styles.
Like it? Look for any of these beers:
Nelson, Alpine Beer Company

Nelson Imperial IPA, Widmer Brothers Brewing

Shift Pale Lager, New Belgium Brewing
---
Chinook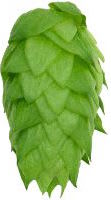 Where it's from
Washington
Tasting notes
Distinctively pine-heavy, with a little bit of light spiciness.
Photo by Hopunion
History
Like Cascade and many other varieties, Chinook was born as part of a hop breeding program by the USDA, who were looking for more sustainable and market-friendly hop options. It made its debut in 1985, and quickly took off as a favorite among the growing American craft beer movement of the time (again, like Cascade).
It became a go-to for breweries then, and is still used heavily now, thanks to the extra high alpha acid content. That means the beers brewed with the stuff have an especially smooth, mellow bitterness, which makes for extra easy-drinking pale ales and IPAs.
Because of that, and the fact that it's not as flavor-packed and complex as many other varieties, it's most often used as a bittering hop — those are the ones that go into the beer as it boils, which adds bitterness but not much flavor.
But Chinook can hold its own on the flavor front, too, and you can find it as a key component of some beers that pack a pine-heavy body.
Like it? Look for any of these beers:
Arrogant Bastard, Stone Brewing Co.

Single Hop Chinook IPA, Mikkeler
---
Mosaic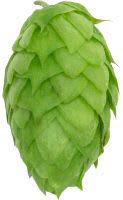 Where it's from
Washington
Tasting notes
The closest word to describe a whiff of these is "dank." You'll get a huge burst of herbal and fruity notes (like tropical fruit and berries), boosted by a resinous earthy base.
Photo by Hopunion
The History
This variety is barely three years old, but has taken off in popularity among especially talented IPA brewers thanks to the intense aromatics in can impart. It was created by selectively breeding Simcoe hops, a widely-used variety, to get an even more intense flavor profile with high alpha acids (which is what gives hops their bitterness and flavor).
Like it? Look for any of these beers
Limbo IPA, Long Trail Brewing Company

Mosaic Red Rye IPA, Terrapin Beer Company

Mosaic Session, Green Flash Brewing Company
---
Citra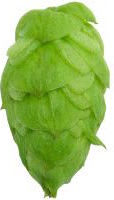 Where it's from
Washington
Tasting notes
Primarily lemon and grass, with some other lightly sweet flavors thrown into the mix like lime and melon. Unlike other resinous and heady varieties, Citra is light and sweet.
Photo by Hopunion
The History
First bred in 2007 by the Hop Breeding Company. They're derived from careful cross-pollination of four other older hop varieties, and went on to become a huge, huge hit in the craft beer world.
Breweries can't get their hands on enough of the stuff, and a good deal of the world's most highly-coveted hoppy beers — Toppling Goliath PseudoSue, Three Floyds Zombie Dust, New England Brewing Co Fuzzy Baby Ducks, and Hill Farmstead Double Citra to name just a few — exclusively use Citra hops.
Like it? Look for any of these beers
Zombie Dust, Three Floyds Brewing Co.

Headwaters, Victory Brewing Company

Citra Ass Down, Against The Grain Brewery & Smokehouse