Here's a challenge: rather than Google "best warm weekend getaways" as soon as the first snow hits, why not take on some actual winter travel. We get it – after a long summer of cashing in vacation days and sneaking away for three-day beach weekends, the threat of a cold front can bring a certain level of panic. But while the beaches will always be there, there are some truly epic travel experiences you can only get during the winter months. And no matter where in the country you live there are plenty of relatively easy weekend destinations you can hit up that offer way more than the standard ski lodge experience.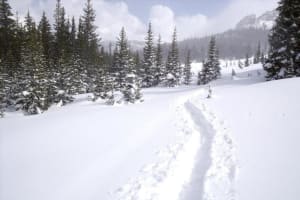 Rocky Mountain National Park
Colorado
The Rockies are a no-brainer when it comes to winter weekend getaways. They've got all the usual suspects: top-notch skiing, snowboarding, snowshoeing, Instagram-worthy vistas, and a long list of ski lodges with plenty of fires to curl up in front of with a good book and great glass of whiskey. If you can swing the price of a plane ticket, a cabin rental, and renting some outdoor gear, go. You won't regret it.
What Most People Miss
Two words: Ice. Climbing. While we're used to the standard winter destination line-up, the Rockies offer a chance to up the ante with some more unique (read: badass) experiences if you're willing to grab an ice axe. Check in with a guide to see which of the park's dozens of routes are best for your experience level and prepare to return to work with some awesome stories.
---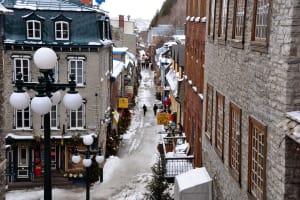 Quebec
Canada
Thousands of people flock to the French-speaking province every year for Quebec's Winter Carnival. During December and January, the city (which feels like it's been air-lifted straight out of Europe and dropped in the middle of North America) becomes a winter paradise with parades, next-level ice carving contests, sleigh rides, epic snow slides, and an ice hotel.
What Most People Miss
With all that Quebec has going on in the winter months, you could easily build an awesome weekend without ever leaving the city center. But do a little adventuring and you'll find some seriously cool experiences like dog sledding and sampling at a traditional maple sugar shack in the area.
---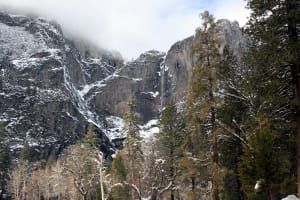 Yosemite National Park
California
Seeing as it's a hugely popular summer destination, a lot of people assume this place shuts down once the snows hit. On the contrary, Yosemite is even better in the winter: brisk hikes, snowshoeing excursions, and absolutely stunning scenery are only made better by the lack of the insane crowds you get in the warmer months. The park also boasts an ice rink with a view – picture a moonlit skate with Yosemite's famous Half Dome peak as your backdrop. Pretty cool, right?
What Most People Miss
Yosemite is an insider favorite for low-key skiing and snowboarding in the winter – perfect if the whole ski-bro scene in Colorado or Utah isn't your thing.
---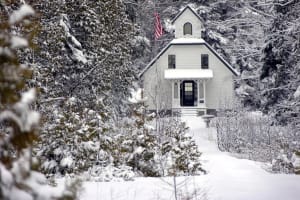 Door County
Wisconsin
This hidden gem along the shores of Lake Michigan has been dubbed the Cape Cod of the Midwest. Fittingly, most people flock here for long summer weekends full of fishing, bonfires, and days packed with water sports on the lake. What most people don't know is that Door County is also awesome for a low-key winter weekend.
What Most People Miss
During the winter months, Door County rolls out all the rustic charm you could want – think sleigh rides, wine tastings, and all that good stuff.
---
Chicago
Illinois
Chicago isn't just a summer city. The city's beaches might resemble frozen tundra in the winter months, and yes, it has a nasty reputation as being brutally, unbearably cold for half the year. But if you bring your heaviest parka and don't mind a little bit of winter wind, Chicago puts on a pretty epic winter show. Known for the extensive German Christkindlmarket (complete with boots full of German winter brews) held annual in Daley Plaza and ice-skating under the glittery skyline in Millennium Park, Chicago knows how to do winter right.
What Most People Miss
The cold in Chicago is no joke. Bur rather than fight it, the city embraces it by doing an annual Polar Plunge after the holidays. Each year hundreds of Chicagoans strip down to their skivvies and jump into barely thawed Lake Michigan. Even if you don't have the guts to join in (we don't blame you) the event is a pretty unforgettable experience to witness. Hold onto your coffee and watch the spectacle unfold.
---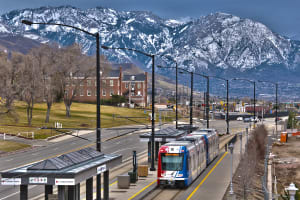 Salt Lake City
Utah
Salt Lake City has a major winter following because, with straight-out-of-a-postcard mountain ranges, the city is the home base to some truly killer slopes. Skiers and snowboarders have spent years flocking to The Big Five Peaks for a reason: the powder is simply some of the best in the country.
What Most People Miss
Typically thought of as more of an adventure getaway, Park City also has a super indulgent side, largely thanks to increasingly star-studded Sundance Film Festival. To accommodate all those A-listers, the city has developed quite the culinary scene – and, if you're a one percenter, recently opened a Waldorf Astoria with all the luxury fireplaces, heated pools and bearskin rugs you could ever want.
Now make yourself a hot toddy and start packing.