If you're anything like us, this past winter has left you grumpy, deprived of vitamin D, and sorely in need of a spring getaway. What better way to fix all that than hopping on a plane or packing your car for a vacation? Here are your Bespoke Post-approved destinations for the spring.
Portland, OR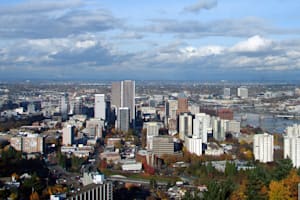 In addition to the killer restaurants and scenic nature, Portland has over 50 — that's right, 50 — breweries, more than any city in the entire world. Get a hotel downtown with some friends and spend the next few days walking from one taproom to the next. Grab some world-class cheap eats in between brews and you may seriously consider moving.
---
Copenhagen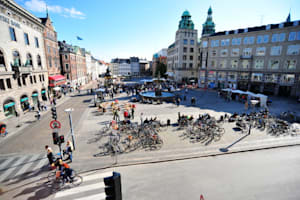 If you want to taste some of the most inventive, critically acclaimed food being made right now, hop a plane to Denmark. Copenhagen is home to Noma, often considered the greatest restaurant of the world, along with a slew of others that have pioneered an emergence of Nordic cuisine that's sweeping the gastronomic world over. After your meal, pick up a six pack of Tuborg and sip it while you walk along the banks of the city's canals — unlike the U.S., there are no laws against drinking in public over there.
---
Big Sur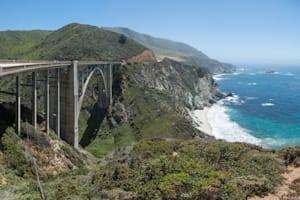 The jaw-dropping views of the California coast are one hell of a way to refamiliarize yourself with warm, sunny weather after a dark and cold winter. Take a road trip along State Route 1 to cruise along the coast and catch sights of the Santa Lucia mountains rising above the Pacific.
---
Toronto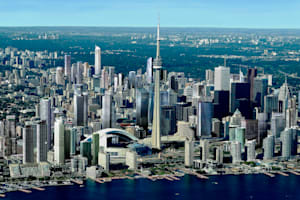 There's a surprisingly Brooklyn-esque feel to downtown Toronto, with lots of delicious grub, hip bars, and stylish residents. Areas like Ossington and Queen Street West are packed full of coffee shops, food trucks, mixology joints, and shops — all of which make it an excellent destination for relaxed wandering in the warm spring weather.